News
PNJ Ranked "Top 100 Best Workplaces In Vietnam" In 5 Consecutive Years
This year, PNJ's rank was raised up to the 27th in the top 100 Best working environment of Vietnam
In 2018, PNJ was honored by Anphabe the leading and professional recruiting organization in Asia as the best working environment in Asia based on the evaluation of employees. PNJ's rank was raised up to the 27th, in the top 100 Best working environment of Vietnam, in parallel, ranked 2nd in the Top 3 retailers with the best working environment and in the Top 50 attractive employer brands.
Based on the company's vision, mission and the sustainable development strategy from the Board of Management, the Human Resources Division has built a human resource orientation towards streamlining, improving labor productivity and staff capacity development, ensuring sufficient background capacity for current needs and preparing for the future, besides constantly increasing the level of cohesion in the team.
By making efforts to develop incentive policies that ensure internal fairness and market competition, create opportunities for training, support & empower employees as well as maintain and develop corporate culture, the Human Resources Division has helped PNJ become a working environment that not only support PNJ's employees to break up and create new miracles but also attracts many talented people from the market to join PNJ, creating a solid human resources team and moving towards new feats.
Up to now, PNJ human resource includes more than 5,600 employees with an outstanding professional backgrounds. Especially the design team of 50 members and more than 1,000 goldsmiths and artisans are highly skilled and creative, capable of creating extremely intricate and sophisticated jewelry sets.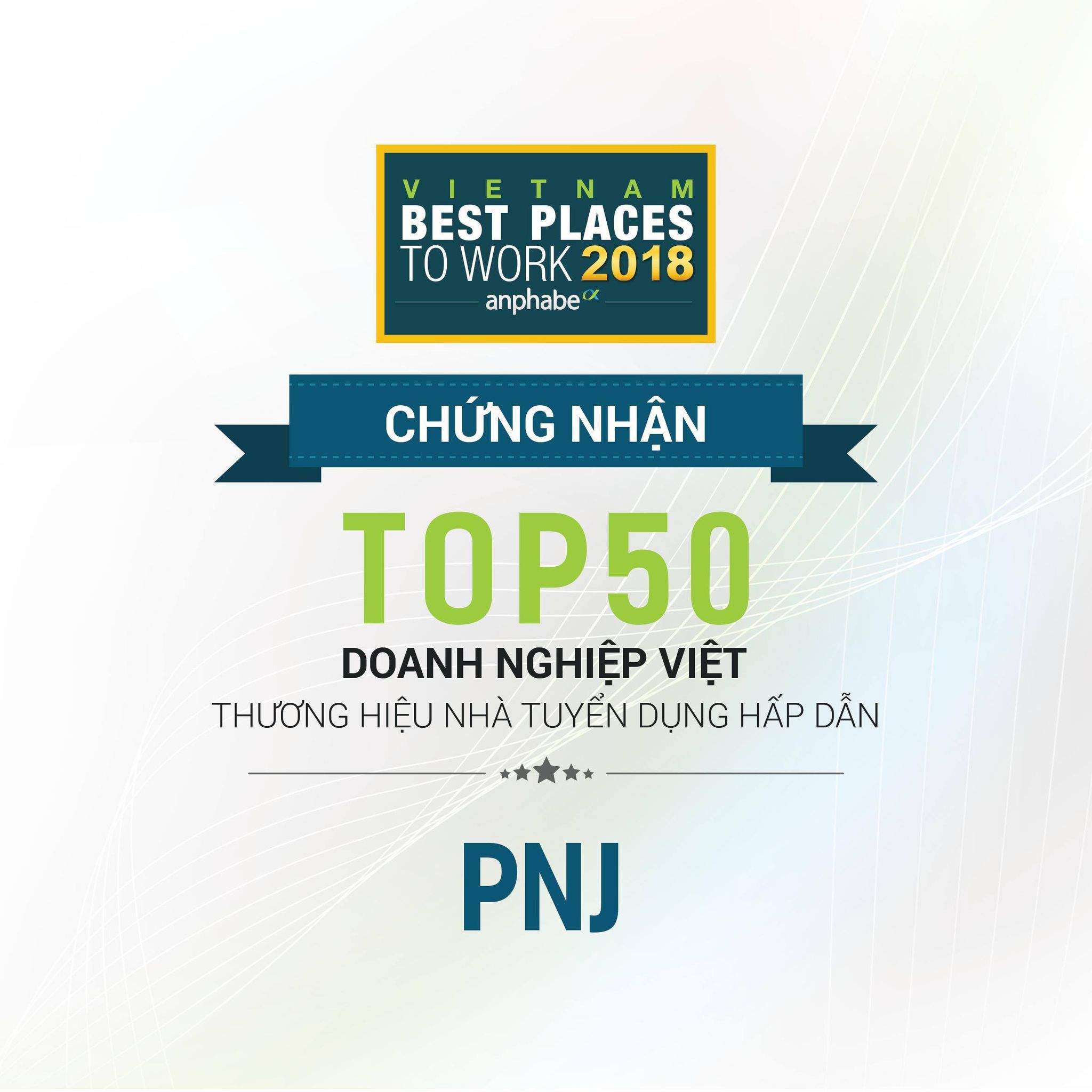 The recruitment policy, planning and development of talent in parallel with the gender equality have spurred the growth of staff size at an average rate of 24% over the past three years.
With the efforts to create a working environment helping employees develop their personal capacity as well as attracting and keeping the talented, PNJ is hornored in Top 100 Vietnam Best Places to work in 5 consecutive years by Anphabe, being among the best workplaces in Asia.