Giới thiệu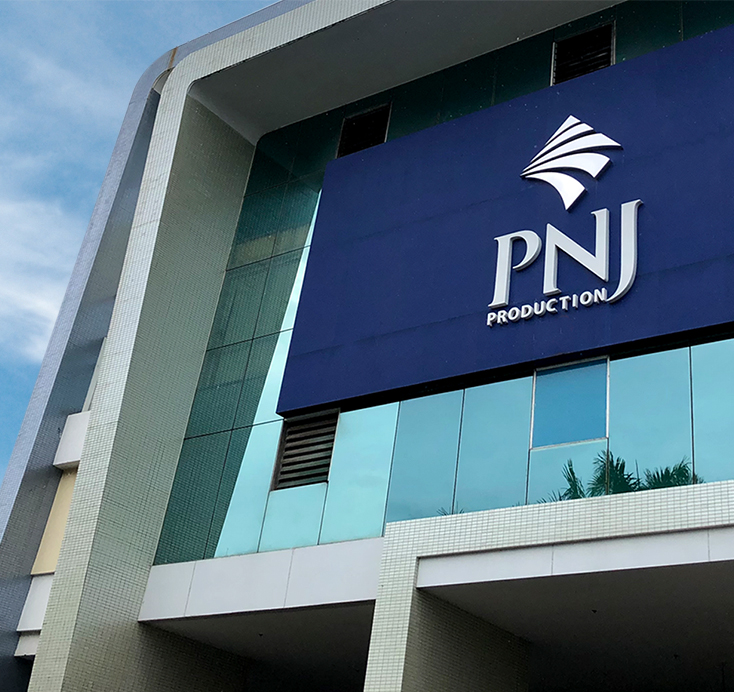 About PNJP
PNJP – a member of PNJ group – is a leading jewelry manufacturer in Vietnam. With our highly skilled in-house teams, our company offers various products and services catering to customers' demands. Taking advantage of a strong sales team with over 20 years' experience in export operation, we gain customers' trust globally thanks to our reliable resources as well as our strict quality control system.
About PNJ
Established in 1988, PNJ has become the leading jewelry manufacturer and retailer in Asia, with more than 350 retail stores nationwide.
Main business fields:
Producing and trading jewelry, fashion accessories, souvenirs.
Trading watches and gold bars.
Diamond, precious stones & precious metal inspection services.
Trading in real estate.
Our Performance

7000
Staff Members

4.0 MIL
Items/year

60 MIL USD
Annual sales revenue

10 MIL USD
Annual export revenue
Product Lines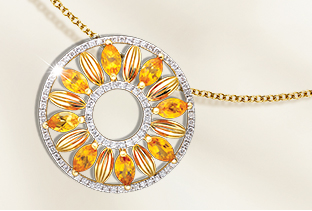 Fine Jewelry
The main products of PNJP include: Gold jewelry, High-end silver jewelry, Diamond jewelry, Gemstone jewelry, Machine-made chain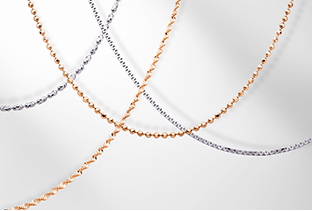 Machine-made Chain
We have possibly the widest range of plain, multi-coloured, solid & hollow machine-made and hand-made chains crafted by our latest imported machines & innovative artisans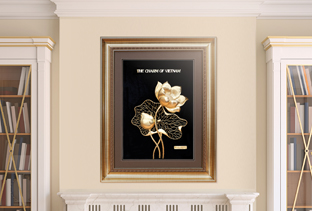 Corporate Gifts
With the strength of design ability, processing technology and a team of skillful craftsmen and jewelers, PNJP is one of the first brands developing the product line of Gifts for Companies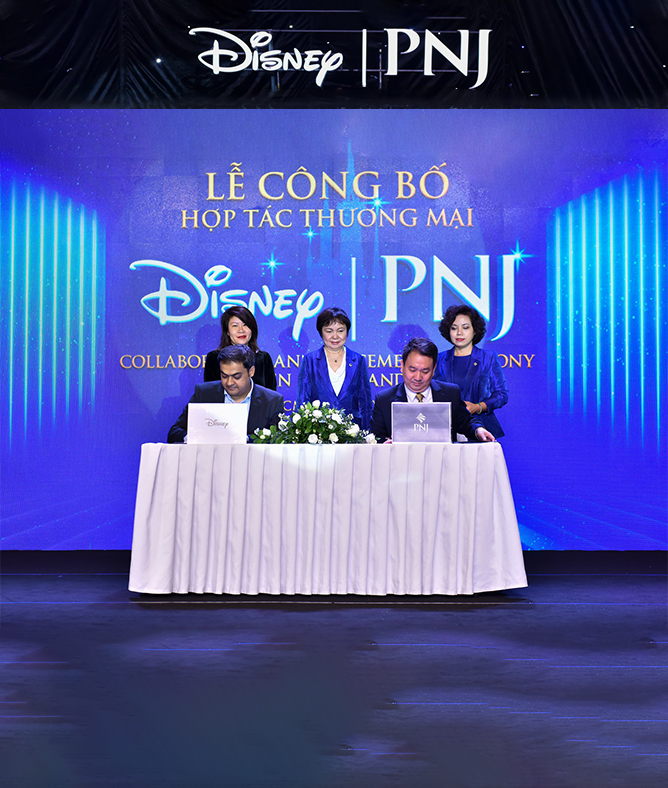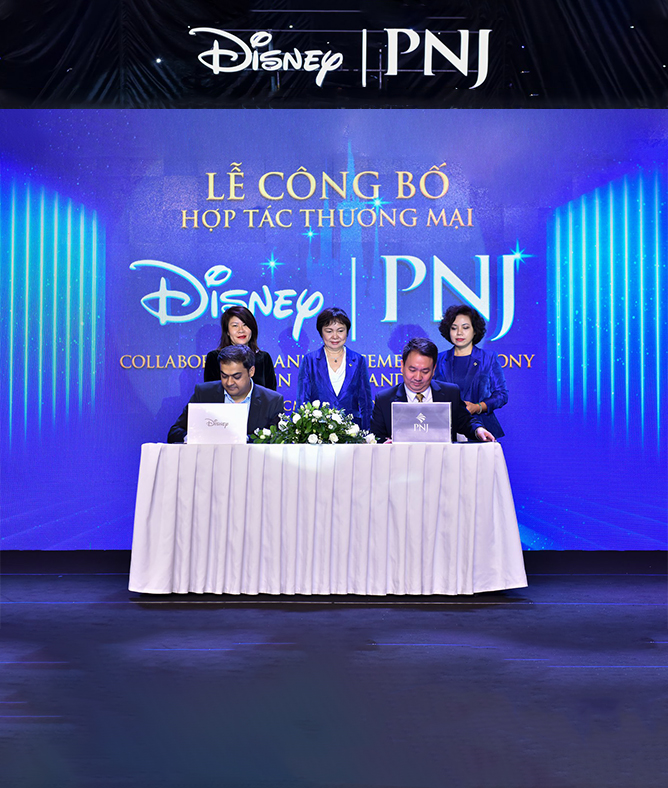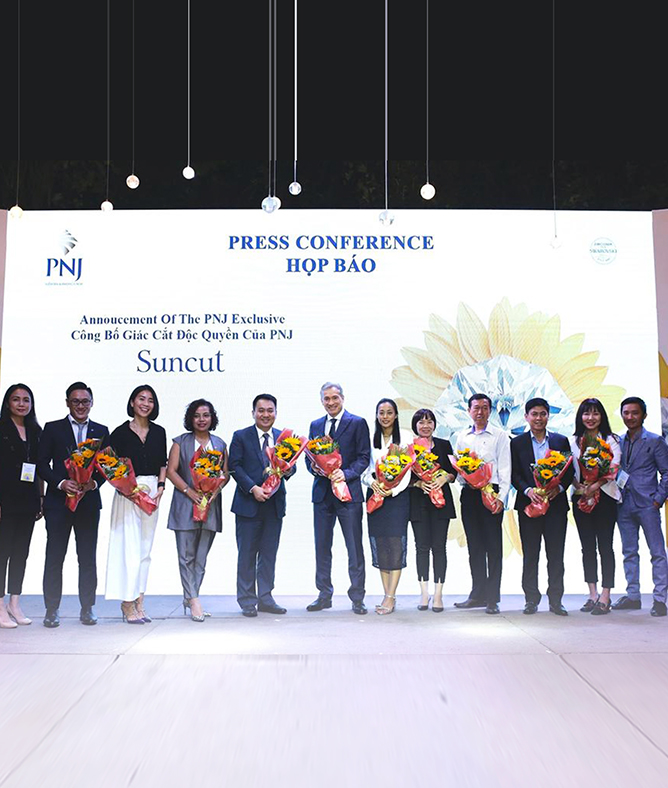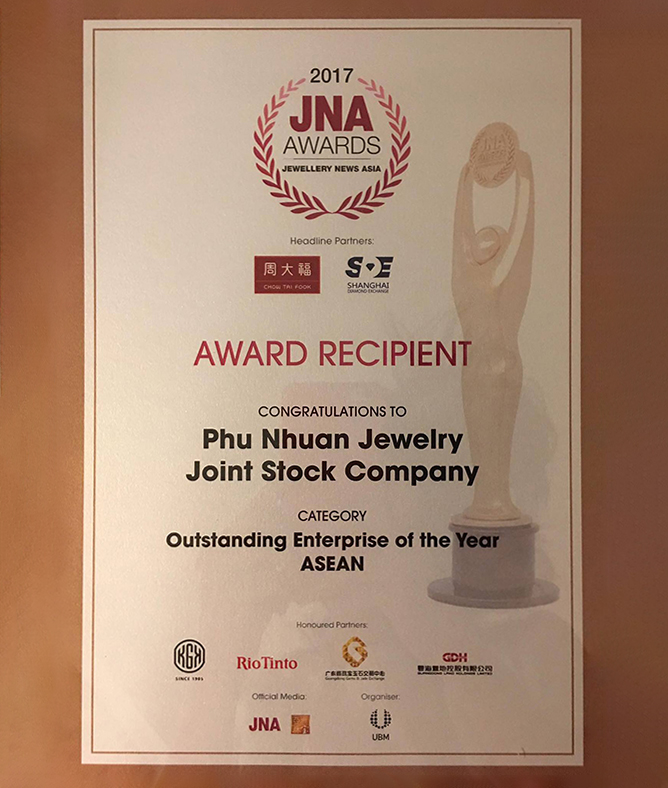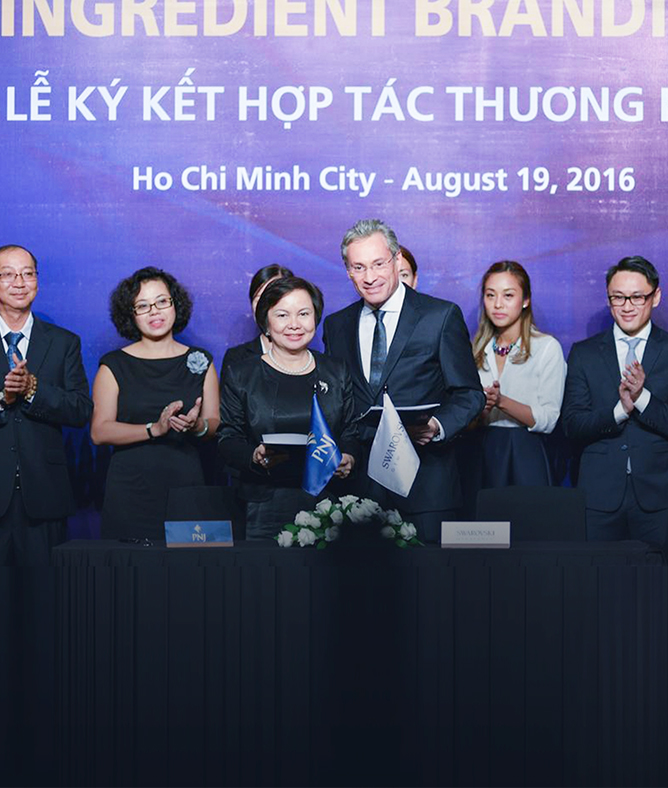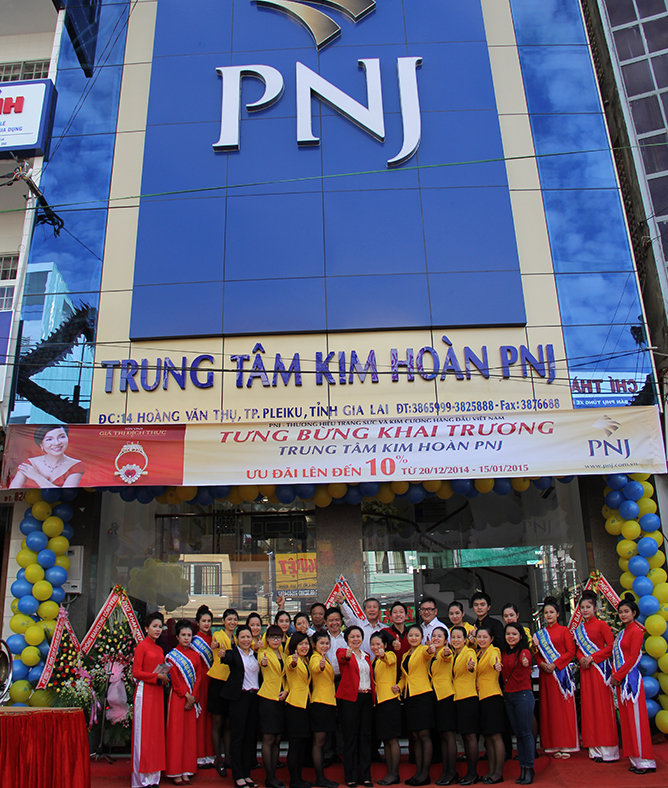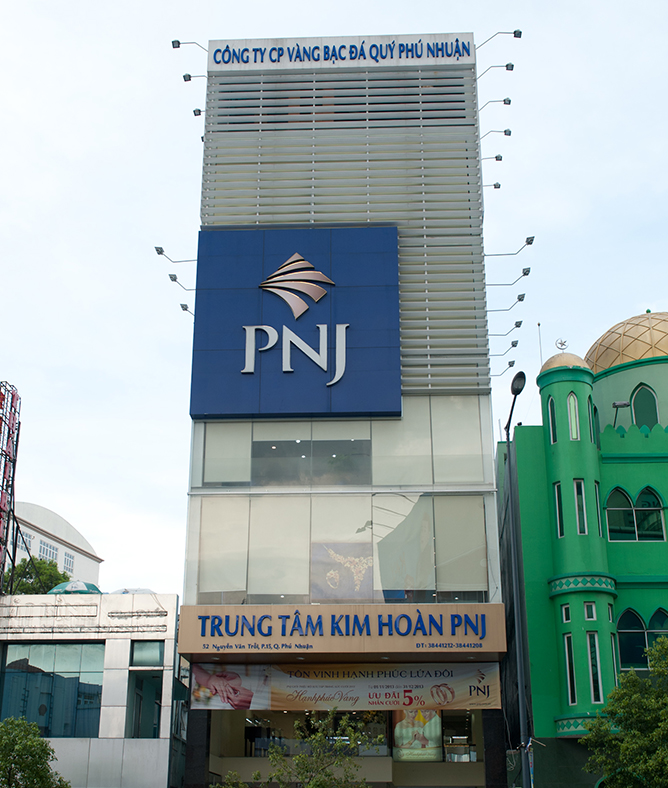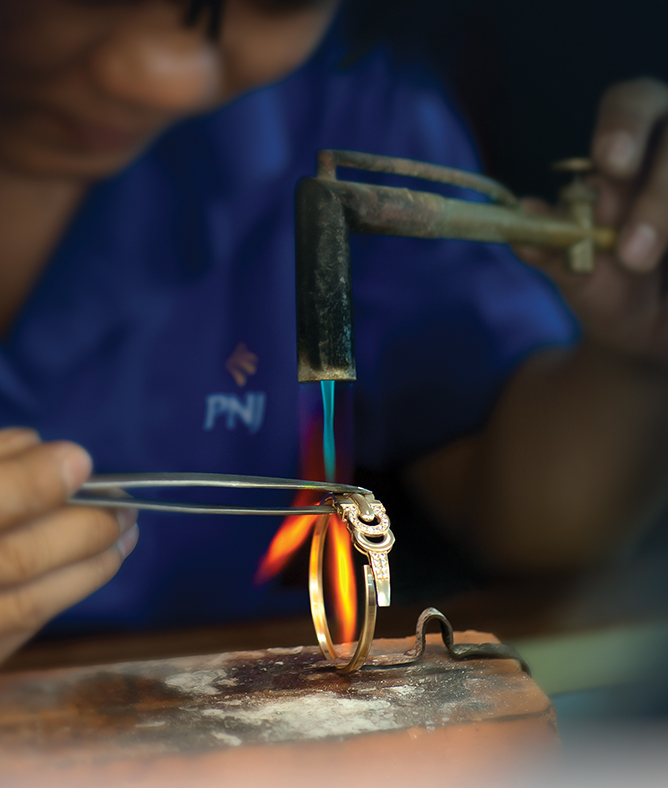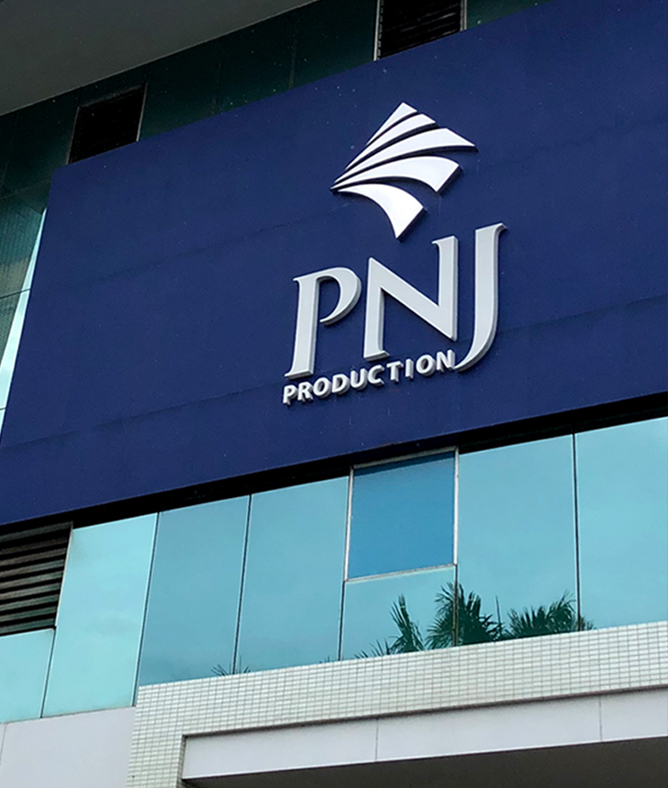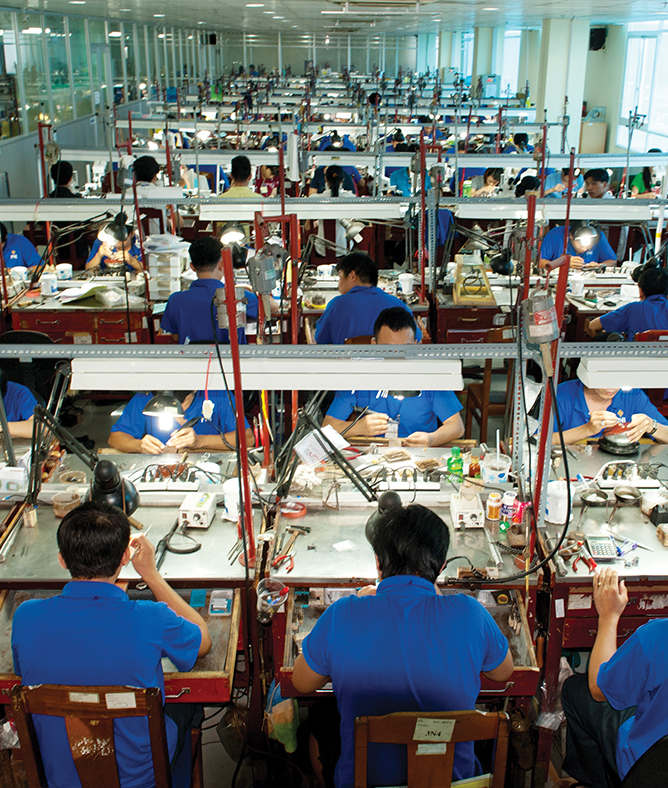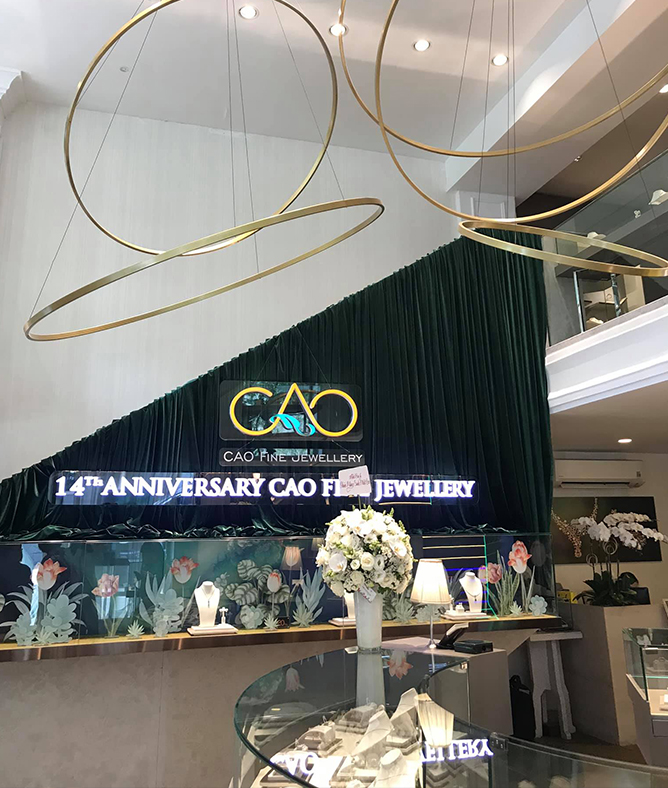 Our Substantial
Growth Milestones
2019

PNJ launches Disney PNJ in 50 big selected stores in Nov 2019. By collaboration with Disney - a renowned worldwide brand with endless inspiration, powerful story - we aim to strengthen & lift-up market leadership of PNJ in Vietnam; create new product offering for PNJ retail by leveraging well-known fictional characters of worldwide renowned Disney brands; bring the magical world to life through creativity, sophisticated design & perfectly crafted jewelry inspired by the magical characters that people feel related to.

2018

On 28/04/2018, PNJ Jewelry Production and Trading Company Limited, abbreviated as PNJP (formerly known as PNJ factory) is established with target to improve production and business capacity, contributing 40% of PNJ's revenue, estimated at more than USD 130 mil. As the leading jewelry production and trading company, PNJP supplies jewelry for the market of domestic wholesale, corporate customers, export as well as for the entire distribution of PNJ with over 350 retail stores.

PNJ marks their 30th Anniversary celebration by co-creating with Swarovski the exclusive PNJ Suncut for Swarovski Zirconia. The Suncut, inspired by nature and the brilliance of the sun itself, is now set to inject even more brilliance into PNJ's future jewelry collections. The PNJ Suncut represents the combined creativity and inspiration of the PNJ and Swarovski teams, and the sparkling customized cut is a fitting symbol to celebrate the Vietnamese partner's 30 years of operation. The Suncut, with its 86 sparkling facets, captures the full intensity of natural light and each stone is laser engraved with the Zirconia from Swarovski and the PNJ logo.

2017

PNJ accompanies with 2017 APEC Economic Leaders' week to promote the unique beauty of Vietnam represented through APEC sets of brooches. In this year, PNJ wins many prestigious awards such as JNA Outstanding Enterprise of the Year – ASEAN and Top 3 Retailer of the Year – ASEAN , Asia's best report on the SDGS.

2016

PNJ has entered into official brand cooperation agreement with Swarovski Group (Austria). After the signing with Swarovski, PNJ hopes to further enhance its reputation and brand position as the leading high-end jewelry brand of Asia and towards global reach.

2014

PNJ opens a series of jewelry centers in many provinces with nearly 200 retail stores in Vietnam. Superior business results of 2014 is the success of restructuring to grow substantially, giving PNJ a chance to become one of the leading jewelers in Asia and the number one jewelry brand in Vietnam.

2013

In 2013, there are many significant milestones in the brand development strategy of PNJ. On 12/01/2013, PNJ opens the biggest center in Vietnam trading jewelry, diamond and watch at 52A- 52B Nguyen Van Troi, Phu Nhuan district, Ho Chi Minh city.

2012

On 18/10/2012, a new jewelry factory officially comes into operation. With an investment of up to VND 120 billion, the factory is supposed to be one of the biggest jewelry factories in Asia with production capacity of 4 million items per year.

2011

In March 2011, PNJ starts the construction of the most modern jewelry factory in Vietnam. Simultaneously, PNJ constantly upgrades the scale of distribution system and inaugurates headquarters as well as jewelry centers in Kien Giang, Binh Duong, Bien Hoa, Hanoi… and opens jewelry centers in provinces across the country.

2010

In 2010, PNJ is recognized as the national brand by the Government and awarded the golden prize of National Quality. In addition, PNJ is among three Vietnamese companies awarded the prize of Asia Pacific Quality. Plimsoll announces that PNJ is ranked 16th among the top 500 largest jewelry companies in the world. PNJ is the only Vietnamese company listed in this chart.

2009

In March 2009, PNJ's share is officially listed at HOSE, which increases its charter capital to VND 400 billion. In August 2009, CAO Fashion Company Limited is established in addition to watch trading business. Moreover, PNJ is honored to be the sponsor for Miss Earth 2010. With 142 retail stores, PNJ operates the largest distribution channel in Vietnam jewelry industry.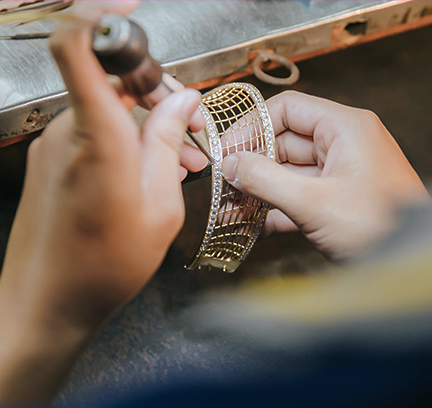 OEM & ODM Services
with highly skilled in-house teams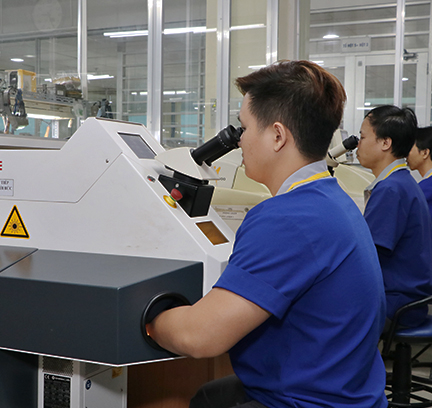 Strict Quality Control
in every production process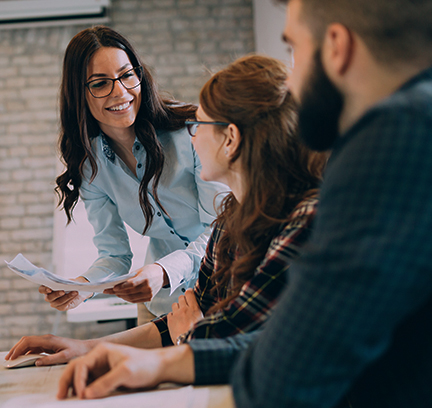 20 Years Of Experience
in export operation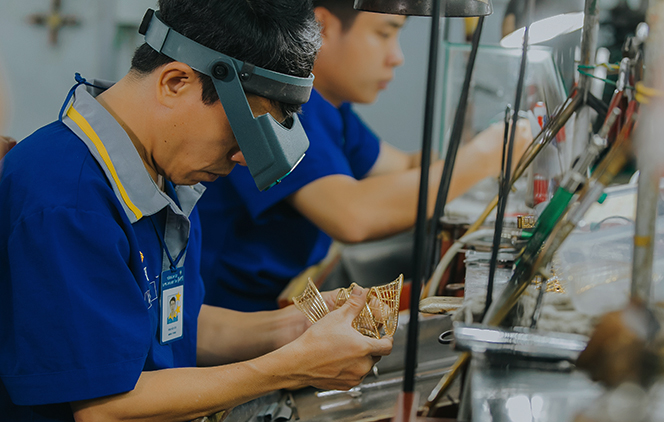 Compliance with Labor & Environmental Law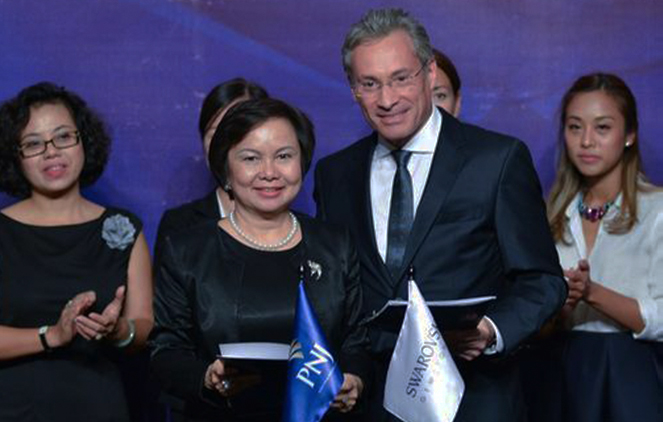 Transparency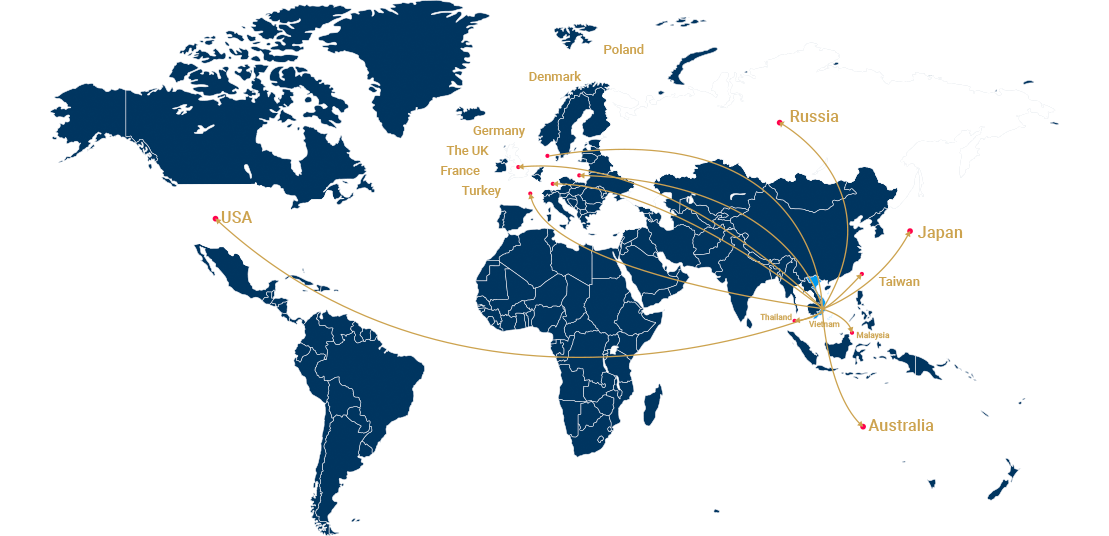 Export Activities
PNJP processes for export to 4 continents - 13 countries with 5 levels of product quality from middle to high and superior quality