News
The Nudge From A Handshake Between PNJ And "Giant Intertainment" Walt Disney
A deal between PNJ and The Walt Disney Company South East Asia (Disney SEA), one of the world's largest media and entertainment companies, was signed on November 16 in Ho Chi Minh City.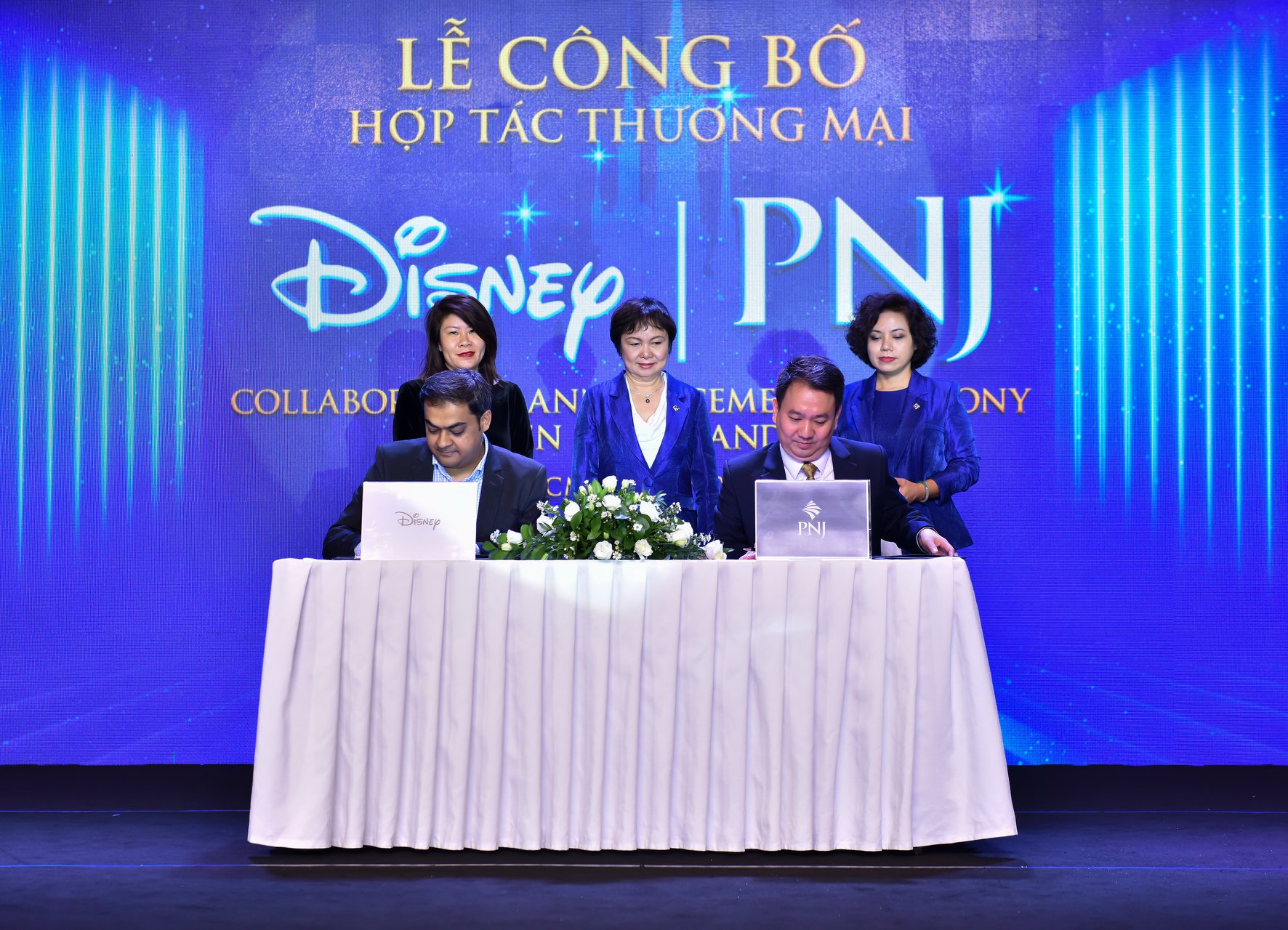 Over 30 years in the market, PNJ has performed many valuable deals, created great turning points for the jewelry industry in Vietnam. Most recently, PNJ has embarked on a corporation with "giant entertainment" Walt Disney, to achieve the goal of reaching out further on the international market. The handshake created a turning point for the jewelry industry in Vietnam
PNJ signed an agreement on November 16, 2019 in Ho Chi Minh City with The Walt Disney Company South East Asia (Disney SEA), one of the world's largest media and entertainment companies, which gave it the right to use that company's images.
In September 2019, PNJ overcame many famous brands in the world jewelry industry such as Hong Kong, China, Thailand, India, ect. To be awarded JNA Awards 2017 "Outstanding Enterprise of the Year" by Mr Jimé Essink, President & Chief Executive Officer of UBM Asia Ltd.
The market share of PNJ is recorded to be far ahead of brands in the same industry. In 2018, PNJ attained an impressive number with total revenue of 650 million USD and pre-tax profit of 50 million USD. PNJ currently has over 350 retail stores nationwide, jewelry products crafted by PNJ have been exported to 13 countries and territories.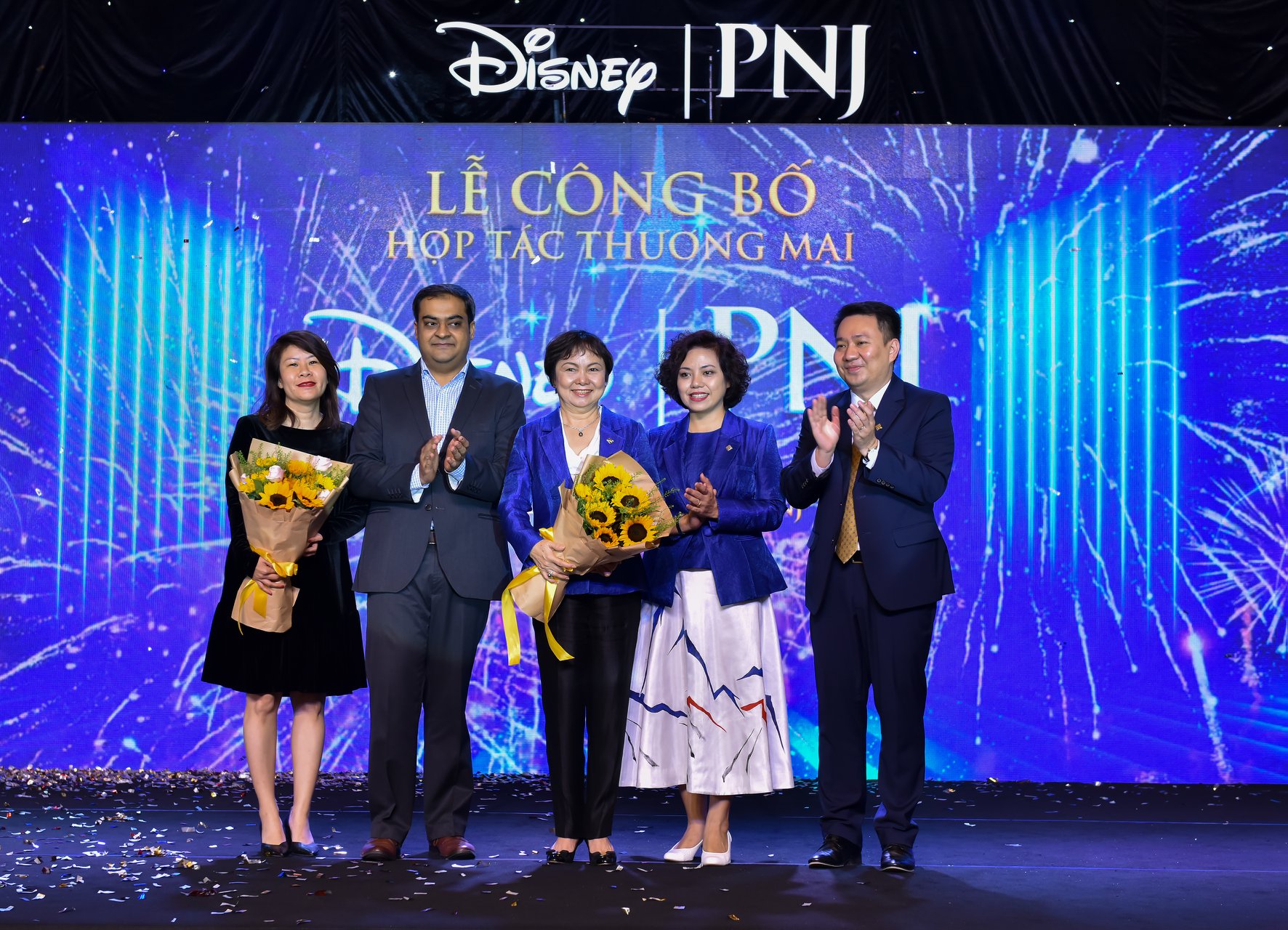 Ms. Pham Thi My Hanh, Board Member at PNJ, said the partnership was concluded after more than two years meeting all of Walt Disney's conditions and finalizing the contract.
Produced by The PNJ Jewelry Manufacturing and Trading Company Limited (PNJP), to serve this cooperation, hundreds of new jewelry designs to the market are launched. All products have inspection certificates stating they are not dangerous or harmful to consumers.
By fulfilling all of the criteria set by Disney SEA, PNJ has proven its manufacturing ability, world-class production, and prestige, as well as brand value in the global market. While there are many counterfeits in the market, PNJ's investment in image copyright represents a strong voice in respecting and complying with international intellectual property. Collaboration with Disney enhances PNJ's brand name domestically and internationally, according to Ms. Hanh.
"We work with best-in-class local brands, like PNJ, to bring Disney stories and characters to life through locally relevant and appealing products for our fans," said Ms. Akshat Srivastava, Regional Lead of the Disney SEA. "Today we are happy to announce two-year collaboration with PNJ, to create a series of beautiful jewelry collections inspired by beloved stories and characters from Mickey & Friends, Disney Princess, and Frozen."
Partnering with global giants, especially Swarovski and Disney SEA, not only helps PNJ increase its competitive advantages but also creates a new path in the process of integration and expands its influence in the international jewelry market.